Wednesday July 6, 2022
Finances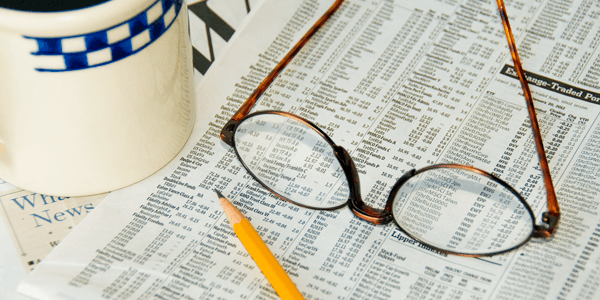 Delta Air Lines Reports Earnings
Delta Air Lines (DAL) announced its second quarter earnings on Wednesday, July 14. The Atlanta-based airline reported revenue that exceeded expectations.

Revenue for Delta's second quarter declined to $7.13 billion. This is down 43% from $12.54 billion in revenue during the same quarter in 2019, but exceeded expectations of $6.22 billion.

"Looking forward, we are harnessing the power of our differentiated brand and resilient competitive advantages to drive towards sustainable profitability in the second half of 2021 and enable long-term value creation," said Delta's Chief Executive Officer Ed Bastian. "Domestic leisure travel is fully recovered to 2019 levels and there are encouraging signs of improvement in business and international travel. With the recovery picking up steam, we are making investments to support our industry-leading operation."

Delta reported net income of $652 million. This is down from net income of $1.44 billion in the same quarter in 2019.

Due to the COVID-19 pandemic's impact on the industry, Delta chose to report earnings in relation to the 2019 fiscal year. Delta Airlines, which started from a small aerial crop dusting operation in 1925, marked its first profitable quarter in five quarters. The profit was largely due to government aid during the quarter in which the company received $1.5 billion of payroll support grants. Delta expects a decline in revenue of 30 to 35% in the third quarter.

Delta Air Lines (DAL) shares ended the week at $40.06, down 5.5% for the week.


JPMorgan Chase Reports Earnings

JPMorgan Chase & Co. (JPM) released its second quarter earnings report on Tuesday, July 13. Revenue and net income exceeded analysts' expectations.

JPMorgan posted quarterly revenue of $31.4 billion, beating revenue expectations of $30.1 billion. Revenue was down 7% from $33.8 billion at this time last year.

"We are constantly investing, innovating and making strategic, add on acquisitions to better serve our employees, customers and communities," said JPMorgan Chase CEO Jamie Dimon. "In the first half of 2021, we extended credit and raised $1.7 trillion in capital for businesses, institutional clients, and U.S. customers. We are executing on our commitments to advance economic opportunity and racial equity and launched a new initiative focused on improving healthcare for our employees and the communities we serve."

For the quarter, JPMorgan reported net income of $11.95 billion or $3.78 per share, above the $3.21 per share anticipated by analysts. Net income was $4.69 billion or $1.38 per share at the same time last year.

The world's biggest Wall Street bank, based on total assets, saw a 1% increase to $3.4 billion in investment banking revenue during the quarter. Banking revenue also increased by 1% to $5.1 billion in the quarter. Equity markets revenue increased 13% in the quarter. Total markets revenue decreased 30% to $6.8 billion and fixed income revenue fell 44% to $4.1 billion.

JPMorgan Chase & Co. (JPM) shares closed at $151.91, relatively unchanged for the week.


PepsiCo Earnings Exceed Expectations

PepsiCo, Inc. (PEP) released its second quarter earnings report on Tuesday, July 13. The iconic drink and snack company continued to see strong sales in the quarter.

PepsiCo posted quarterly sales of $19.22 billion, exceeding analysts' expectations of $17.94 billion. This is up from $15.95 billion reported at the same time last year.

"Our results give us confidence that the investments behind our Faster, Stronger and Better framework are working - as we invest in our brands, supply chain and go-to market systems, manufacturing capacity, capabilities and culture, and our society by integrating purpose into everything we do," said PepsiCo CEO Ramon Laguarta. "Moving forward, we remain focused on winning in the marketplace and building competitive advantages that will position us well as consumer habits and preferences evolve over time."

For the second quarter, PepsiCo reported net income of $2.36 billion or $1.70 per share. This is up from $1.65 billion or $1.18 per share reported at this time last year.

PepsiCo's portfolio includes brands such as Frito-Lay, Quaker Foods, Tropicana and Gatorade. In its guidance for the full year, the company increased its expectation to 6% in organic revenue. It affirmed an estimated total cash return to shareholders of $5.9 billion, with $5.8 billion of that comprised of dividends.

PepsiCo, Inc. (PEP) shares closed at $155.82, up 4.2% for the week.

The Dow started the week at 34,837 and closed at 34,688 on 7/16. The S&P 500 started the week at 4,372 and closed at 4,327. The NASDAQ started the week at 14,744 and closed at 14,427.

Treasury Yields Fluctuate
U.S. Treasury yields rose early in the week in response to a greater-than-expected increase in the consumer price index. Yields fell later in the week on the news of unemployment claims.

On Tuesday, the U.S. Department of Labor released the Consumer Price Index (CPI) for June. The CPI rose 5.4%, marking the largest gain since August 2008. This beat analysts' expected increase of 5% for the month. Some analysts attributed the gain to high delayed demand in many sectors due to the COVID-19 pandemic.

"We expected a pop in inflation like this," said the president of the Federal Reserve Bank of San Francisco, Mary C. Daly. "Demand came back faster than supply, and there are these temporary bottlenecks. Right now, it's really — remain steady in the boat, don't read too much signal out of any month of data."

On Thursday, the U.S. Department of Labor released its weekly initial jobless claims report. The report showed 360,000 first-time claims. This was in line with economists' expectations. Continuing jobless claims fell by 126,000 to 3.24 million, reaching a COVID-19 pandemic low. Yields pushed lower as investors digested the news.

"The reopening of the economy has created unprecedented strains, including strong demand for workers," said senior economist and analyst at Bankrate, Mark Hamrick. "One doesn't have to travel very far to find businesses visibly understaffed, some of which are opting to reduce operating hours or output as a less optimal way of adjusting to the worker shortage."

The 10-year Treasury note yield closed at 1.30% on 7/16, while the 30-year Treasury bond yield was 1.93%.

Mortgage Rates Fall Further
Freddie Mac released its latest Primary Mortgage Market Survey on Thursday, July 15. The 30-year fixed rate mortgage continued its downward trend this week.

The 30-year fixed rate mortgage averaged 2.88% this week, down from last week's average of 2.90%. Last year at this time, the 30-year fixed rate mortgage was at 2.98%.

This week, the 15-year fixed rate mortgage averaged 2.22%, up from 2.20% last week. During the same time last year, the 15-year fixed rate mortgage averaged 2.48%.

"The summer swoon in mortgage rates continues as the 30-year fixed-rate mortgage fell for the third consecutive week," said Freddie Mac's Chief Economist, Sam Khater. "Since their peak at 3.18% in April, mortgage rates have declined by thirty basis points. While this decline is not large, it provides modest relief to borrowers who are purchasing in a market with strong home appreciation and scant inventory."

Based on published national averages, the savings rate was 0.06% as of 6/21. The one-year CD averaged 0.14%.
Published July 16, 2021
Previous Articles
WD-40 Company Reports Earnings